Pricing Details:
$65
Celebrating a special occasion, or you need no excuse, select our cheese and champagne welcome and enjoy a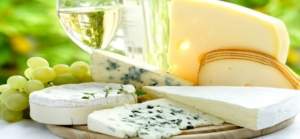 selection of crafted cheeses washed down with a chilled bottle of "bubbly" on arrival.
Let us select some artisan cheeses from our gourmet store, together with a bottle of Gerard Bertrand, Cremant de Limoux, a gorgeous well structured wine with a crisp mineral finish.
Let us know your expected arrival time and we'll take care of the rest.
Filed under: Those Little Extras
Select an offer type to see other similar offers