Dates Offered:
08/28/2016
-
05/15/2016
Pricing Details:
$10 included in a two night stay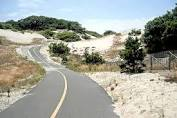 As we move into the Fall, the cooler days and spectacular colors, join us at The Parsonage Inn, spend time on the Cape and bike the trails.  We're thrilled to be working once again with a local company "IdleTimeBikes" here in Orleans, to offer bike rentals. Simple book two nights at The Parsonage Inn from September 25 until May 15, and for just $10, get a 24 hour Comfort, Hybrid or Mountain style bike rental for two.
So now there's no excuse to plan a visit.  Check out the weather forecast and take the trails to Wellfleet and the National Seashore, or Chatham.
Call us for details, or simply mention on your online reservation you'd like the bikes, we'll take care of the rest. (This offer cannot be combined with other specials and is only available booked directly through The Parsonage Inn.)
Filed under: Specials
Select an offer type to see other similar offers