Pricing Details:
85.00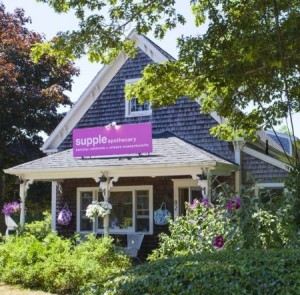 supple is a modern apothecary and treatment sanctuary, the perfect synergy between science and nature. Regenerative, detoxifying and balancing facials are on the menu and highly-coveted skincare lines like REN, Dr. Hauschka, Arcona, Skin Ceuticals and In Fiore are available, along with artisanal fragrances and candles, non-toxic makeup and organic haircare.
This beautiful apothecary is located right here in Orleans!
Indulge in a gorgeous and relaxing facial.  Stay at the Parsonage and receive an exclusive 10% discount on treatments and skin care products.  One hour facial, normally $95.  Call for details.
Filed under: Health and Wellness, Those Little Extras
Select an offer type to see other similar offers