When you think of Cape Cod, and perhaps you're considering a vacation, what are some of the things important in your thought process?  Perhaps it's the National Seashore and its 35 miles of unspoilt natural beauty, or the breathtaking experience of  whalewatching and seeing these elegant mammals feeding, or take in the amazing sunsets (and sunrises) over the ocean each day.   Whatever your interests are, here's our, and our guests, "six Cape Cod must do's".
Beaches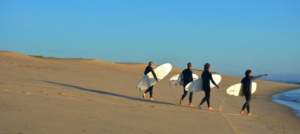 Number one of our six Cape Cod must do's has to be our beaches. Just minutes from the Inn, you can experience some of the most beautiful and varied beaches on the Cape, both in terms of the Atlantic and Bayside beaches.  With almost forty miles of totally unspoilt beaches, the National Seashore regularly ranks in the top 10 of US beaches.  Grab your towel, umbrella, chairs and refillable water bottle from the Inn and enjoy the day.
Lighthouses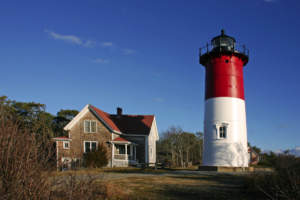 The Cape's history is full of sailors stories, numerous shipwrecks and heroic rescues, so for many there is a romantic image of our lighthouses. With 14 lighthouses on the Cape, spend a day touring some and perhaps imagine if the lighthouses could talk, the stories they could tell.
The recent Disney movie, " The Finest Hour", tells the story of a herioc rescue from the Coast Guard Station in the fifties, after a tanker had run aground during a ferocious storm off the Cape.
Whalewatching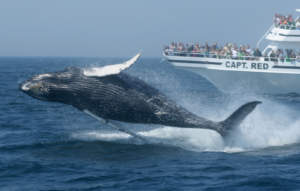 It really is all it's cracked up to be, and a magical moment when on your whale watching trip you see your first whale.  Their elegance and size are a sight to behold and an unforgettable experience. Make sure you have your camera ready, you will not be dissapointed.
Guided tours leave from both Barnstable and Provincetown.  Take a late afternoon tour from Provincetown and experience a glorious sunset followed by dinner in one of Provincetown's many gourmet restaurants.
Theatres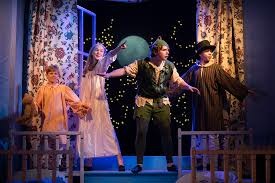 Today the Cape is home to a rich base of musicians, actors, artists and writers. With twenty one venues to choose from, there really is something for everyone, from purely amatuer dramatics to fully professional productions. At the Inn we are fortunate to have several theatres within 15 minutes including our local theatre just a 10 minute walk away.
Restaurants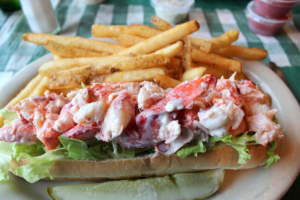 For many, one of the most important aspects visitors look for is dining, but the challenge here is where to begin. Whether it's lunch on the water, a Cape lobster roll, beach food trucks, comfort dishes or gourmet dinners, the choices are wonderful. In Orleans here is short list of some of our favorites.
ABBA, 508 255 8144. American contemporary, chic
The Beacon Room 508 255 2211. Elegant classic dining
Captain Linnell House, 508 255 3400. Elegant classic dining
Guapo's 508 255 3338. Classic mexican, great cocktails
Land-Ho 508 255 5165. Casual pub grub
Mahoney's 508 255 5505. Casual dining, good menu
Jailhouse 508 255 5245. Fun beer garden and micro brewery
Rock Harbor 508 255 3350. Casual dining, great atmosphere and food
Vers  774-561-2185. Modern contemporary dining
The Knack, gourmet burgers and more, 774 316 4595
Nauset Beach Club, formal, fine dining Italian  –   508 255 8547.
Barley Neck Inn, casual pub dining  –   508 255 0212.
Sunsets (and sunrises)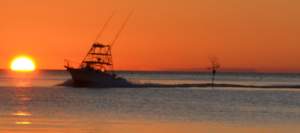 For the last of our six Cape Cod must do's, it would be difficult to vacation on the Cape and not to experience one of our wonderful sunsets, or for early risers, a sunrise. A five minute drive from the Inn will find you at Rock Harbor, where many say is the best sunset on the Cape. Go midweek and perhaps catch a steel band playing as the sun sets.
The Parsonage Inn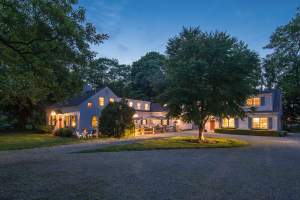 The Parsonage Inn is just minutes from both the ocean and bayside beaches. The Inn is opposite one of the best Farm shops on the Cape, close to gorgeous local gift shops, restaurants and the highly rated Sundae School ice cream . Each of our rooms are individually appointed and we offer a delicious organic breakfast each morning.
Reserve your room today, we look forward to welcoming you to Orleans Cape Cod soon.