Not only do we have our glorious beaches, fabulous restaurants and great hiking trails, the Cape has a rich history of diverse and entertaining live theatre. 2016 marked the 100th anniversary of the staging of Eugene O'Neill's first play, Bound East for Cardiff, in Provincetown. From O'Neill to Tennessee Williams to five time Tony winner Julie Harris, many of the theatre's greatest luminaries have lived and worked here. Today the Cape is home to a rich base of musicians, actors, artists and writers.
Its' only fair then to highlight these venues, but with 21 spots to choose from, our focus for this blog is theatre's that are within a 25 minute drive of the Inn in Orleans.  There's always something wonderful on a stage and there's nothing quite so magical as live theatre. We're lucky that so much of that magic is nearby, The Academy Playhouse is just a 10 minute walk from us.
The Academy of Performing Arts is a recognized premier center for the performing arts. A non-profit organization, the Academy stages up to nine major main stage productions, concerts, children's matinees and new works on  year-round basis showcasing guest and local artists. The Academy School offers summer workshops in musical theater, drama and dance as well as year-round classes and private instruction.
For the 2018 season, The Academy has a full program of summer productions including, Cabaret and Pirates of Penzance.  Click here for details.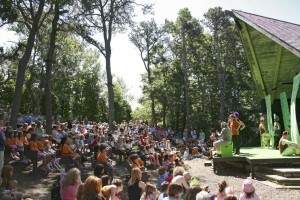 Cape Rep Theatre has a reputation for professional, exciting, thought provoking theater and produces a full season of classic drama, contemporary plays and musicals. This years productions include, Mama Mia and Shakespeare in Love. The company performs in two theaters nestled in the woods 800 feet beyond the entry on Route 6A: an Indoor Theater runs May through November and an Outdoor Theater operates in the summer. From the Inn it's just a quick 10 minute drive down 6A to the theatre.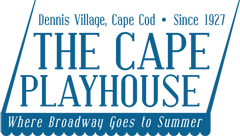 The legendary Cape Playhouse has been bringing professional summer theatre to Cape Cod for over ninety years. Often referred to as the "Birthplace of the Stars," The Cape Playhouse has attracted a long litany of famous actors, including Bernadette Peters, to Tallulah Bankhead, Bette Davis to Henry Fonda, Gertrude Lawrence to Ginger Rogers. This summers productions include, Steel Magnolia's, Altar Boyz and South Pacific. The Cape Playhouse is a 20 minute drive from the Inn down the scenic 6A, The Kings Highway.
With some 21 theatres to choose from, the list is long and includes;
The Parsonage Inn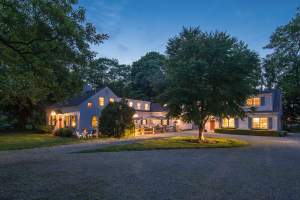 The Parsonage Inn is just minutes from both the ocean and bayside beaches. The Inn is opposite one of the best Farm shops on the Cape, close to gorgeous local gift shops, restaurants and the highly rated Sundae School ice cream . Each of our rooms are individually appointed and we offer a delicious organic breakfast each morning.
Reserve your room today, we look forward to welcoming you to Orleans Cape Cod soon.
Parson Brown