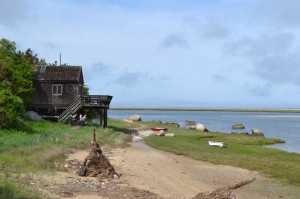 Whether you're a serious walker, or just the occasional hiker, Cape Cod offers a rich variety of stunning hiking trails to enjoy.  Experience the views, enjoy the scent of wild roses and honeysuckle. Return to the Parsonage Inn in the evening and relax with a glass of wine, or hot chocolate.
Perhaps we're biased, but here's some of our top choices.
We start with our local beaches and who can argue about the healthy properties of a day at the beach – click here ;
Nauset Beach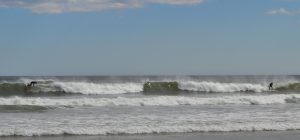 Just up the road from us, miles of sand, sea and waves.  Look out for seals and surfers. Walk to the south and experience a beach untouched by developments, just look out for nesting piping plovers.  Enjoy lunch and grab a bite from one of the food trucks on the beach.
Rock Harbor Beach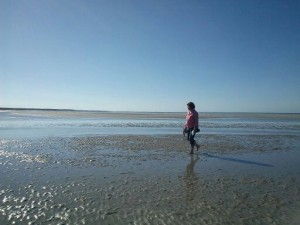 One of our favorites, check the tidal chart for low tide, you can walk for miles on the flats and see the oyster beds. The sunsets at Skaket Beach are legendary! Experience this beach through the live camera feed
Fort Hill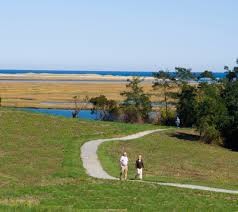 Just ten minutes from us, Fort Hill looks out on National Seashore, Coast Guard Lighthouse and the marshes.  Like the Cedar Swamp, Fort Hill has a boardwalk that meanders through meadows and the newly renovated marsh swamp area. Trail markers identify native wildlife. Click here for more details
White Cedar Swamp
Just over a mile long, this hauntingly beautiful hike near Marconi Beach, you'll walk over a boardwalk through a quiet forest, reminiscent of something out of a Grimm Fairy Tale. Click here for more details
Wings Island, Museum of Natural History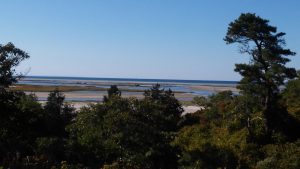 One of our favorites and just 15 minutes from the Parsonage Inn. This is a glorious hike that passes through the coastal pitch pine woodlands, across a salt marsh, to Wing's Island.  Finally descending through a salt marsh swale to the barrier beach and tidal pools of Cape Cod Bay. A microcosm of the Cape's landscape.
Kent's Point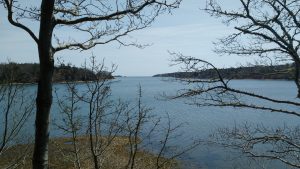 Two minutes from us and located just off of Monument Road in Orleans,  Kent's Point has stunning views of Pleasant Bay, especially at the end of the walk, where people can sit at a bench on the top of a hill and enjoy this view.
Millpond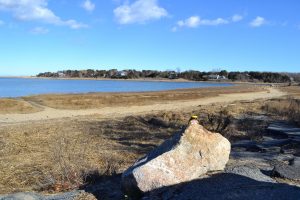 Right around the corner from us and a favorite to walk year round.   Looks out on the backside of Nauset spit, the marshes and out towards Tonset and Fort Hill.  Walk around the bay and through the Orleans Conservation Trust marked pathways. Un-spoilt and always deserted.
The Parsonage Inn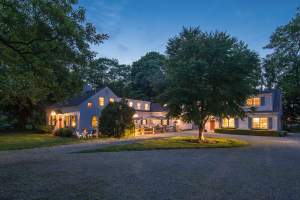 The Parsonage Inn is just minutes from both the ocean and bayside beaches. The Inn is opposite one of the best Farm shops on the Cape, close to gorgeous local gift shops, restaurants and the highly rated Sundae School ice cream . Each of our rooms are individually appointed and we offer a delicious organic breakfast each morning.
Reserve your room today, we look forward to welcoming you to Orleans Cape Cod soon.
Enjoy!!
Parson Brown