With access to both the ocean and bayside beaches, Orleans is perhaps Cape Cod's best beach destination. But for our "24 hours in Orleans", there's more to do here than sun and sand: coffee shops, wonderful local theatre, the best art gallaries, lovely shops, bike trials and a variety of fabulous restaurants.  And in 2017 Travel Magazine confirmed Orleans as the second best seaside town in the US.
Okay "24 hours in Orleans", how do you pack in the activities that encompasses the real Orleans and collapse into your bed at the end of the day. Take a deep breath, off we go!
0600 – 0730, Sunrise at Nauset Beach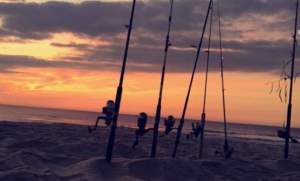 Experience a breathtaking sunrise at Nauset Beach. Check the weather apps to see sunrise times.  This picture taken by our kids one morning on Nauset South Beach
0830 – 0930, Breakfast at The Parsonage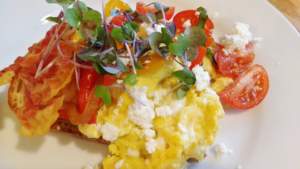 A short two minute drive back to the Parsonage and a sumptuous organic breakfast on the patio including home made granola, fresh organic fruit, natural yogurt and a gourmet main dish.
1030 – 2.30 Nauset Beach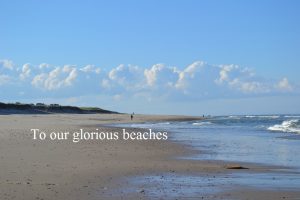 Grab your Parsonage Inn beach towels, beach chairs and sunbrella and experience 5 miles of unspoilt dunes, golden sand and spot the seals in the breaking waves.   Enjoy a variety of freshly prepared food and ice cream from the food trucks by the beach front.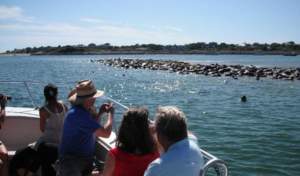 Depart from Nauset Marina, a five minute walk from the Inn.  Cruise through the marshlands, with its wildlife and birds, into the stunning Pleasant Bay before heading to the sandbars at Chatham to see the seals in their natural habitat.
5.00 – 7pm stroll around Orleans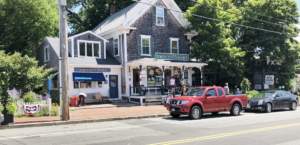 Take a stroll around Orleans, browze through the gift shops and boutique's. Head over to the Artist Cottages at Orleans Market Squares and relax with a coffee and pastry at Sparrows.
7.00 – 8.00,  Rock Harbor sunset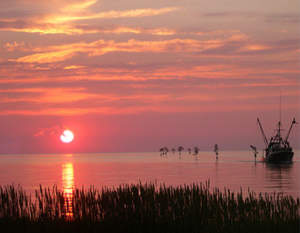 Grab a bottle of bubbly at Main Street Wine Gourmet, for an early evening drink on the patio, or better still, a five minute drive to Rock Harbor and experience this spectacular sunset.
8.00 – 10.00 pm,  Dinner in Orleans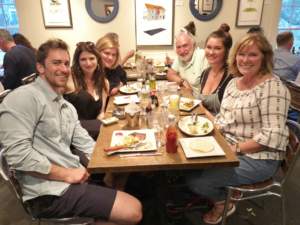 This part of the day is the real challenge, with so many great choices ranging from take outs and fun to casual, formal and contemporary. Finish a very full day with a wonderful evening meal.    Cllck here for a complete list from yelp and their reviews.