Pricing Details: free with a two night or longer stay

Embrace the Fall on the Cape and for a limited time, book two nights at the Parsonage and enjoy a free day pass to BodyStrong in Orleans. Cape Cod's newest and hottest fitness center is right here in Orleans.  BodyStrong Fitness Center is equipped with tons of cardiovascular machines, full-body circuits and weight training equipment. So now there's no excuse, enjoy all that the Cape has to offer including a healthy workout.
Simply mention on your online reservation you'd like the gym passes, we'll take care of the rest with a complimentary pass. (This offer cannot be combined with other specials and is only available booked directly through The Parsonage Inn.)
Pricing Details: $2,600 ( for off season rates please call)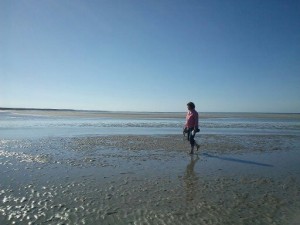 Two top rated Boutique Inn's on Cape Cod and Martha's Vineyard have partnered to give you the best of both worlds. Relax, unwind and enjoy 2 vacations in 1, with our Luxury 7 day package.
This wonderful opportunity allows you to do as much or as little as you like on The Cape and The Vineyard. On the Cape experience the wonders of whalewatching* from Provincetown, seal watching* here in Orleans, biking the trails and the Nat'l Seashore. Martha's Vineyard offers the dramatic cliffs & sunset cruises*, touring organic farms, art galleries, golf and vacation like the president. Both places offer the most stunning beaches on the East Coast
7days/6nights, $2,600 including taxes (off season rates lower, call to request).  The package includes;
 The Parsonage Inn, 3 nights
Luxury king-size room in either The Barn, Ladyewood, Mayberley or Witterings, you choose!
Freshly prepared organic breakfast
Champagne and artisan cheese selection on arrival
$50 dining voucher for local restaurants
One day bike rental for two
Nobnocket Boutique Inn, 3 nights
Deluxe room with king-size bed
Complimentary breakfast
Use of Bikes
Turn down service
Need help with suggestions and ideas? With so much to choose from, we're happy to help you organize all activities.
Please call us 774 722 7403, or 508 696 0859 (Nobnocket Boutique Inn) to check availability, details and booking options.
*seasonal only, call for details
Pricing Details: 85.00
Looking for a short getaway break, let us help with that perfect getaway to the Cape. Whatever the season the Cape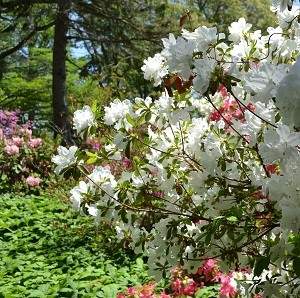 bursts with color, so the perfect time to visit the Heritage Museum and Gardens.  Wander through 100 acres of trees, shrubs and designed gardens, and finish with a visit to their wonderful  motor museum. In addition the crown jewel of American motorsports is coming to Heritage Museums & Gardens! Start Your Engines: Cars and Stars of the Indy 500 will be opening on April 14, 2018 with some of the most renowned cars from this high-octane event.
This package Includes:
Two tickets to the Heritage Museum and Gardens
Artisan cheese and champagne welcome in your room. Let us know your arrival time and we'll ensure your bubbly is  chilled
Cost: $85
(Price does not include room rate.)