It's interesting to experience the rise of the shop local campaigns over the last couple of years.   Moving to the Cape from Annapolis MD three years ago, we had the enormous Annapolis Mall just a short 10 minute drive away and our "go to" supermarkets tended to be Trader Joe's and Wholefoods Store,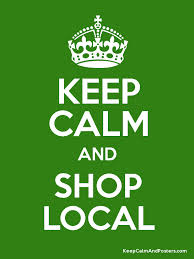 where we bought in bulk for the week, and felt good that the produce was predominately organic, grass fed and cage free!  At that time we worried that we'd miss those stores and their convenience, but were consoled to see a Trader Joe's and last year a Wholefoods open in Hyannis.  However what we have discovered is that we still love those stores, but our buying habits have changed dramatically.  We are spoilt for local choice in Orleans and the Lower Cape.  Lake Farm Gardens delivers our fresh organic eggs each week, our bread is freshly baked from PB Boulangerie, Phoenix Fruit provides that traditional greengrocer feel, organic fruit and veggies,  Main Street Wine and Gourmet ensures we can wash down our organic dishes with fine wines, and we actually have our own local Whole Food store. Everything else can be found at Nauset Farms  right across the road from us and  Friends Marketplace.   We now shop every couple of days and do you know what, we have almost no waste, know everything is fresh and it does make a difference!
However to be true to the "Shop Local" spirit, it's really more than this. Stores, restaurants and local businesses need to be artisans and passionate about their businesses. In the last three years we have witnessed a remarkable change in this area. We are already fortunate to have great stores like Sparrows, Addison Art, Weekend, Sundae School and Bird Watchers General Store, but Sunbird is a great new spot in Orleans for coffee and fresh lunches,  Chequessett Chocolate's in Truro uses organic cacao beans to produce exquisite hand crafted chocolate. And if you need to unwind and relax, then a visit to supple Apothecary   is the perfect treatment sanctuary. Lastly a new store Adorn is opening directly opposite us in East Orleans and promises to offer local accessories and jewelry.
So there you have it, not a major high street brand in sight, just local artisans doing what they do best. And apologies for the list of other wonderful businesses I know I have omitted!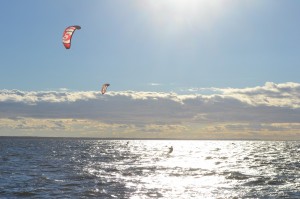 Incidentally did I mention the wonderful Nauset and Skaket beaches, bike trials, whale watching and an abundance of natural wonders?
With spring and summer just round the corner and vacations at the planning stage, welcome to the Cape, enjoy our unique environment and if we at the Parsonage Inn can be part of that, then we too are blessed!
Parson Browne