Think of Cape Cod and perhaps you imagine the outdoors, gorgeous weather,the national seashore, abundant wildlife, sailing, biking and of course wonderful restaurants.  However all this does not end on Labor Day, in fact on the contrary, some of the best weather can be found in September and October, the beaches are not crowded, the bike trails are not like the "beltways' or "turnpikes", and you can eat without queuing for an hour!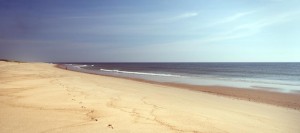 Add to the mix a wonderful variety of Fall Festivals and you have the perfect recipe for a short break.
So what's stopping you.   If you only want beaches and bikes, check the weather reports and head on out to the Cape and enjoy all the fall festivals we have to offer.  And if you're looking for a quiet, romantic and cozy place to relax, with gorgeous breakfasts served personally on the patio (weather permitting) look no further than us at The Parsonage Inn.
Jo-Anne and Richard