Orleans Massachusetts Restaurants and fine cuisine will be a highlight of your stay in Cape Cod. Take a look at a map of Cape Cod and you'll see Orleans is right in the center of the Cape, effectively its elbow, so the perfect spot to experience some of the best restaurants on the Cape and in particular around Orleans. Whether it's a craving for fresh seafood, a classic lobster luncheon, or perhaps an evening of fine dining, there is something for every palate, all within 20 minutes of the Inn.

Here are some of our favorite Orleans Massachusetts Restaurants, in no particular order: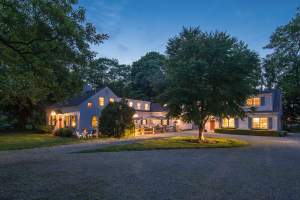 This is just a sample, we have a long list of other local restaurants including; Land-Ho, Guapo's, Jailhouse, Mahoney's, Yardarm. And let's not forget some wonderfully fresh and casual café spots that offer takeouts, including The Knack, Corner Store, Sunbird, Viv's Kitchen and Chocolate Sparrow.
The Parsonage Inn is just minutes from both the ocean and bayside beaches. The Inn is opposite one of the best Farm shops on the Cape, close to gorgeous local gift shops, restaurants and the highly rated Sundae School ice cream . Each of our rooms are individually appointed and we offer a delicious organic breakfast each morning. Reserve your room today, we look forward to welcoming you to Orleans Cape Cod soon.