Many of you might not be aware, but at the Inn we do everything in our power to be as sustainable as possible. From buying only organic produce to making the guest rooms greener, we've developed sustainable practices to ensure are guests are happy and that we are doing our part to save the planet.
Living in such a stunning place like Cape Cod it's no wonder we want to preserve its beauty. With owning a small business we decided years ago in our personal life and professional, that we wanted to make a change in order live a more sustainable lifestyle. We might not have the greenest grass on the block but we are making an impact on saving the Planet. If you decide to stay with us, or already have, here are few simple things we do in order to be eco-friendly.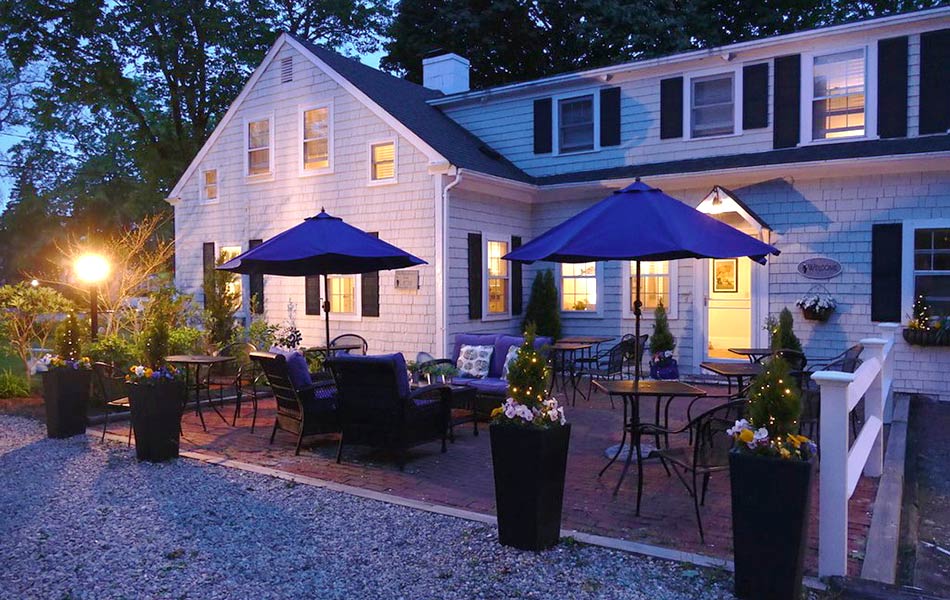 We Provide a Water Bottle Filling Station
We know the importance of the plastic crisis occurring today in this world and that's why we added a water bottle filling station into the lobby. Our intention by doing this to cut down on the use of plastic water bottles that people would typically use during their stay. If you forgot your reusable water bottle, we have you covered. Here at the Inn we sell great reusable water bottles and all the profits go to local environmental outreach centers.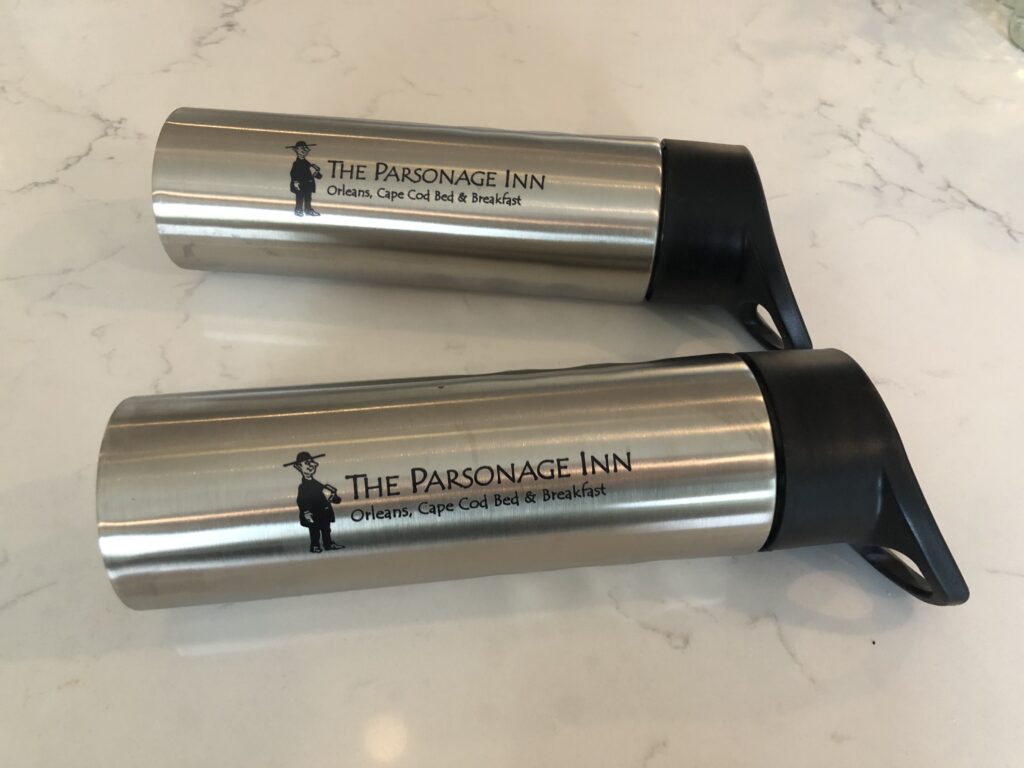 Sustainable Towel Practices
Speaking of saving water, we also have placed a sign in all the guests bathrooms asking guests to considering hanging their towels if they want to reuse them for a second time. We have hung additional towel racks in bathrooms to make it easier for guests to do this. By creating this sign, we are encouraging guests to reuse. If you choose to have new towels daily, we have eco-friendly washing machines and use the best organic washing liquid to ensure we are not polluting the environment. We even go further as to hang dry sheets and towels when possible on our outdoor clothesline.
Shop Local
As a small business owner we know the importance of shopping local. From buying local produce to shopping at our favorite stores, everything we do at the Inn is local. We love the Cape, and we want all of our guests to see how brilliant it is here. If you're ever are looking at great local restaurants with fresh seafood or want to get gifts to remember your visit we can help with all of that.
Buy Only Organic
This is extremely important to us at the Inn! To ensure we are giving our guests the best service and breakfast we only purchase organic food. We opt out of anything that may use pesticides or is processed.
Not only do we buy organic food we also have three veggie gardens and use them as much as we can for the Inn's breakfasts and our personal use. Truly, is there anything better than growing your own veggies and fruit. In case you were wondering we only use organic products outside in the garden to reduce any type of runoff.
Food isn't the only thing we buy organic, all of our products we use for cleaning are all organic and natural too. We want our guests to know they are staying in a room that is not only beautiful but safe and toxic free.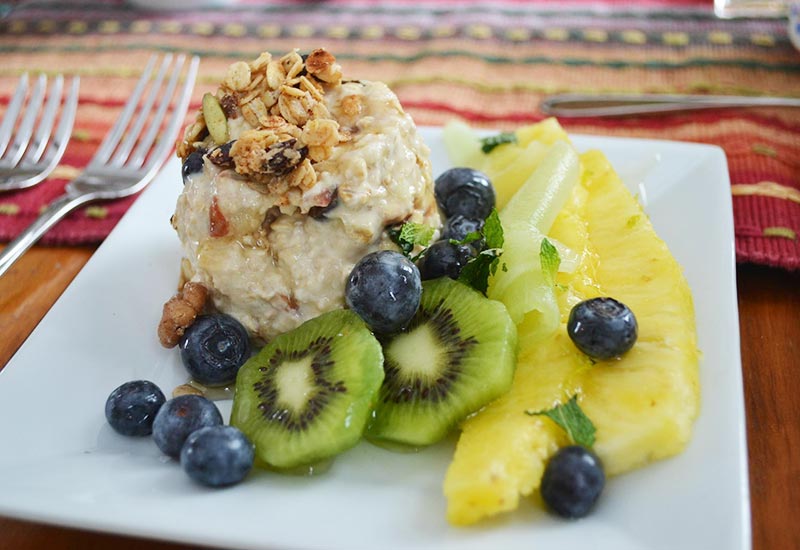 Incorporate Reusable Dishes
To stop the use of plastic, we provide plates, silverware and glasses all the time during your stay. Easily get takeout and return back to our patio to enjoy your delicious meal with all the necessities and essentials.
Recycle
One of the best ways to create an eco-friendly Inn is by recycling. We try as much as possible to buy products or food that are not already wrapped in plastic, but it's hard. To combat plastic use and bottles that may occur from either us or general use of the guests, we have a very intense recycling sorting system. Plastic, glass and paper are recycled separately, to ensure proper methods are followed. We try very hard to reduce our carbon footprint and recycling is a wonderful way to do so.

We know it's extremely difficult to live a sustainable lifestyle and by all means we're no where off the grid. By doing our small part we hope you can maybe take a practice or two home from us and incorporate it into your life too. No part is too small when we're all in this together.