As someone who has now lived on Cape Cod for several years, I have discovered the secrets to Cape Cod living and vacationing. Cape Cod is an extremely laidback and relaxing location, with majority of the people who visit wanting to enjoy the breathtaking beaches, delicious seafood, great biking and scenic wonders. Whether you choose to experience the glitz and the glam of Cape, or go for the more laidback and local vibe, here are a few essentials things to pack that will make you trip so much better.
Big Beach Bag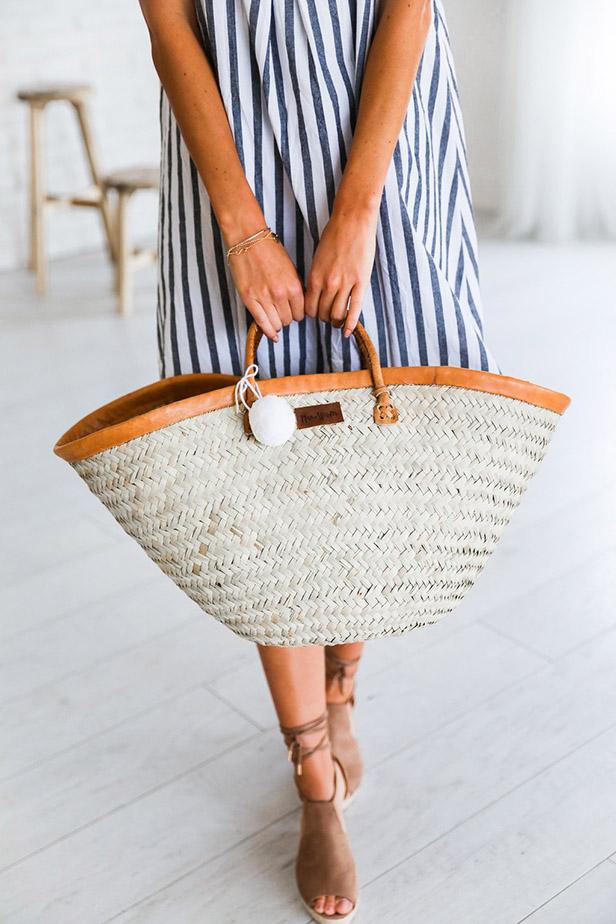 A beach bag is probably the best things to pack on your trip to Cape. Easily store all you beach essentials in it when you make your way to one of Capes stunning beaches, like Nauset Beach, Newcomb Hollow beach or Coast Guard Beach. I definitely think a big bag is best as you can fit much more in it, like towels, sunscreen, hats and beaches games. It's also a great idea to bring a cooler with you, as you can pack food and keep drinks cool all day. If you stay at the Parsonage Inn, beach bags and coolers are provided with your stay, but nothing wrong with bringing more beach bags.
2. SunScreen
I must say the weather on Cape is perfect in the summer months, but you need to remember to always sunblock. Whether you decide to spend your whole trip on the beach, or go and explore the coastal towns bring a good face and body sunscreen for protection. Some of my favorite brands are Sun Bum, La Roche-Posay and Neutrogena. Hopefully your trip will be sunny and beautiful, but even on those overcast days remember the UV's are still out.
3. Cardigan/Crewneck
So as I previously said the weather on Cape in the Summer is beautiful, however it can get chilly at night. And when I say it changes quickly, it's like a flip of the switch. One of the best things to pack is a little a cardigan, crewneck or sweater with you when you go out in evenings. I would suggest bringing something that can match with multiple outfits, can easily fit in your bag and you can hold on to. Enjoy dinner, take a walk in the evening or relax with a glass of wine outside all while bring warm and comfortable.
4.Beach Umbrella and Chairs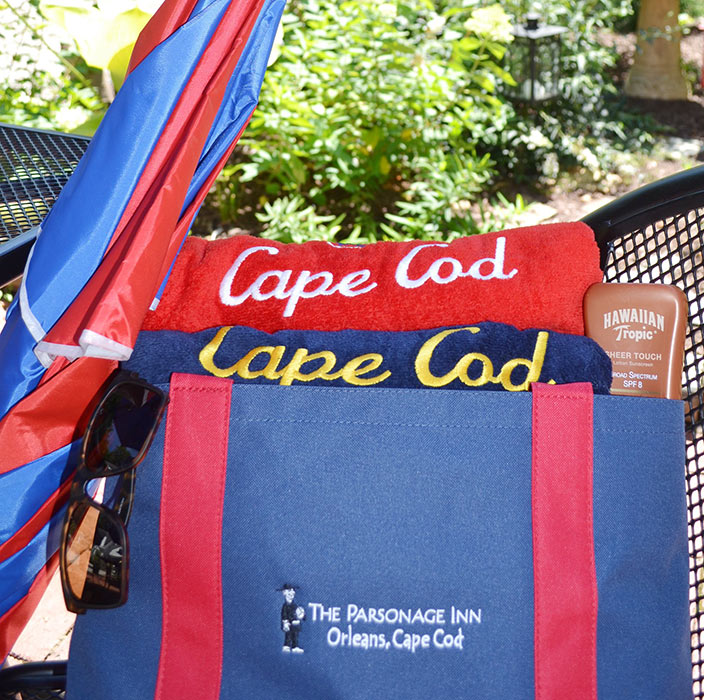 A good beach umbrella and chair is a valuable necessity for the perfect beach day. An umbrella allows you to cool down from the hot sun and keep all your belongs safe and tucked away. A beach chair is essential to sit up, relax and enjoy the views all while getting that lovely sun kissed look. Again if you stay at the Parsonage Inn, we do provide beach chairs and umbrellas for you during your stay. But if you have a specific chair or umbrella you like it's always a good idea to bring them to make your beach day more enjoyable.
5. Sunglasses
If you ask me sunglasses can be worn whatever season you choose to go to Cape Cod. But summer-time it's one of those must have things to pack, the sun will be shinning and you have a pair polarized glass the water appears to be so clear. Whatever sunglasses you choose to bring with you to Cape, I suggest that you bring an inexpensive pair incase something happens to them.
6.Night-time shoes
This is where you can have a bit more fun and show your true style. Like I have said before Cape is quite casual, however there are some of the best seafood restaurants around so its understandable you might want to dress up a bit. For women bringing a lovely pair of sandals or espadrilles is absolutely great, men should be thinking about bringing boat shoes. Before going out for the evening make sure to make reservations if you can and look at what type of restaurant you will be heading to so you can dress appropriately. If you choose to stay in, have a bbq and relax for the evening, just keep it super casual.
7. Day-time Shoes
This may seem like a simple thing to bring, but you really need to think about what you will be doing on your trip. Do you plan on going to the beach everyday, then top of your things to pack is clearly flip flops like rainbows or Birkenstocks. Do you plan on an adventure filled trip with lots of biking and walking, then you probably want to bring comfortable walking shoes or exercising shoes. Just know that day-time Cape Cod vibes are much more relaxing, so there is no need to wear your best shoes out unless you are going to a fancy lunch. If your not sure bring a casual pair of shoes for day-time activities.
8. A Lovely Hat
You definitely don't need to bring 1000 different hats with you on your trip. However, two hast will probably do. A baseball cap or a nice sun hast is a good idea to bring with you to wear at the beach to protect your face from the sun. It's also nice when you have salt water hair and need to cover it immediately. With Cape being such an outdoor activities experience packing a hat for your travels is extremely important.
9. A Good Book

What's better than bringing a good book with you on a holiday. This is up to yourself, you may not like reading and then maybe a good magazine or movie. But I know from personal experience, reading in the afternoon with a cold cocktail on the beach is wonderful. At the Inn we have a lovely little bookshelf with some great books about Cape Cod and a few fun beach reads. Go to our daughters blog for some provocative summer time reads.
10. Insect Repellent
Now I know this seems a little strange, but this comes with years of experience, the bugs can be a nuisance. Depending on the month you come the green heads can be brutal at the beach, and bug spray can really help. It's also a good item to use it at night for the mosquitoes which again depending on the month can be bad. It's annoying, but you will be thankful you have it when you are outside enjoying dinner or the scenery of Cape Cod.
I hope this list helps when you are planning your trip to Cape! Have fun and keep safe!
The Parsonage Inn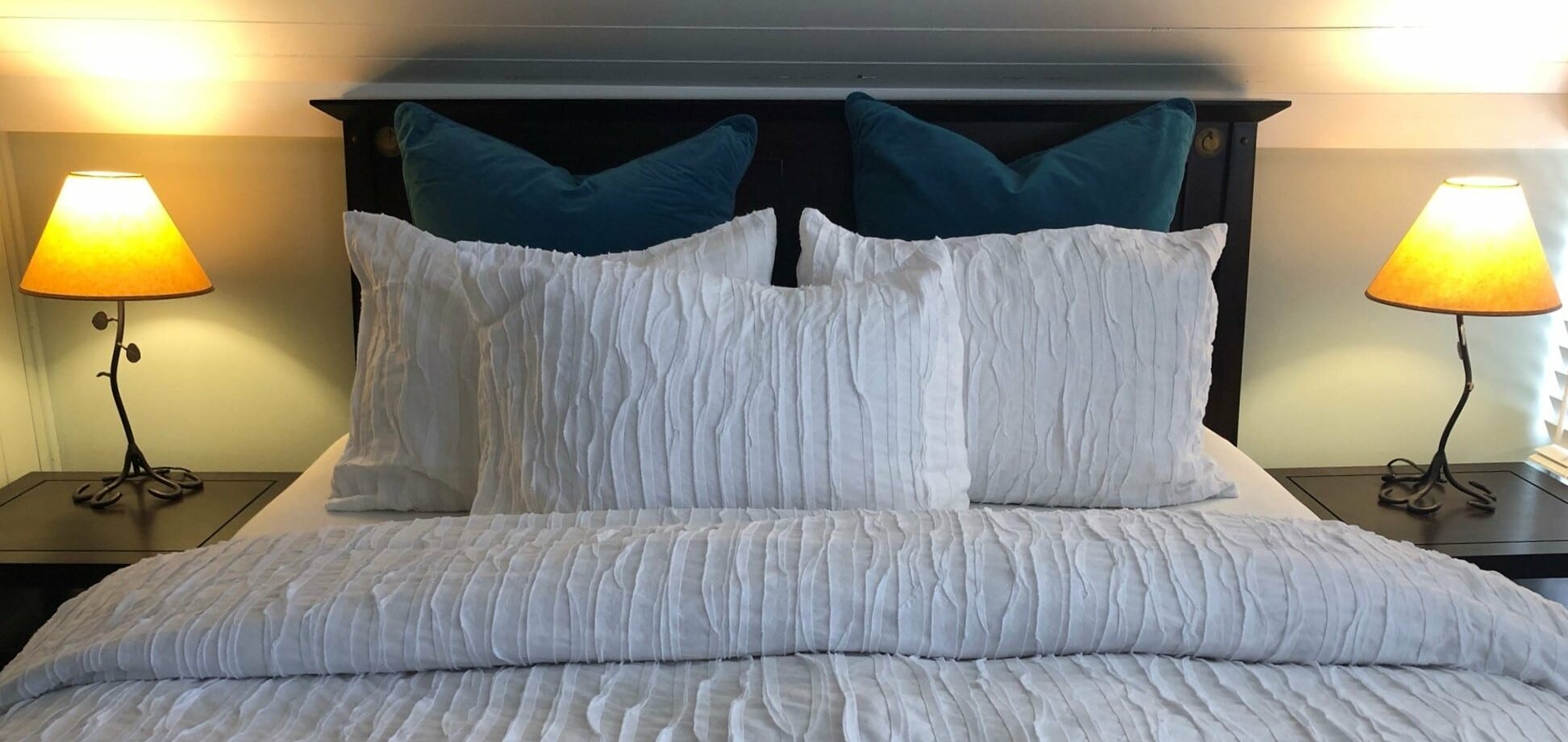 Celebrating our tenth year as Innkeepers, we are excited about the changes to our Inn. We continue to refresh our rooms and for 2021, and we are excited to add our three bedroom summer Cottage rental for our guests. Just minutes from both the ocean (Nauset Beach) and bayside beaches (Skaket and Rock Harbor), the Inn and Cottage are opposite one of the best Farm shops on the Cape, close to new and established local gift shops and restaurants. Each of our rooms are individually appointed and for Inn guests we offer a light delicious organic breakfast every morning.
Reserve your room today, we look forward to welcoming you to Orleans Cape Cod soon.